We are all searching for community and connections.
Life tends to pull us in all directions. That's why we are so intent on connecting with Christ and with others.
At Mount Olive, we offer multiple opportunities for you to connect with others around the truths of the Bible so you can lead an authentic Christian life across all aspects of your life.
Whether it's at home, at work, or wherever you play, we want to help you actively participate in the expansion of God's Kingdom in our community and around the world.
Bible Fellowship Groups
Our Bible Fellowship Groups exist to help you connect with a community of adults to study the Bible together, develop relationships, and practice accountability together.
When They Meet
Sunday mornings at 9:30am
Where They Meet
Various classrooms
Men's Ministry
Nearly 75% of men say they have fewer than six close friends. Almost 20% say they don't even have one.
We want to help you develop deep friendships so you can experience life connected with Christ and others.
When They Meet
Wednesday mornings at 6:30am
Where They Meet
Church Conference Room
Women's Ministry
In our culture, women are expected to constantly be giving to others without ever investing in themselves.
We offer you opportunities to build Christ centered relationships with other women.
Check the MOBC Women's Ministry Facebook page for upcoming events and studies
Special Friends
One of the most overlooked groups in the church is those with intellectual or physical handicaps.
At Mount Olive, we know Jesus loves everyone equally and are committed to giving everyone a chance to develop Christ-centered relationships.
When They Meet
Sunday mornings at 9:30am
Where They Meet
Room 127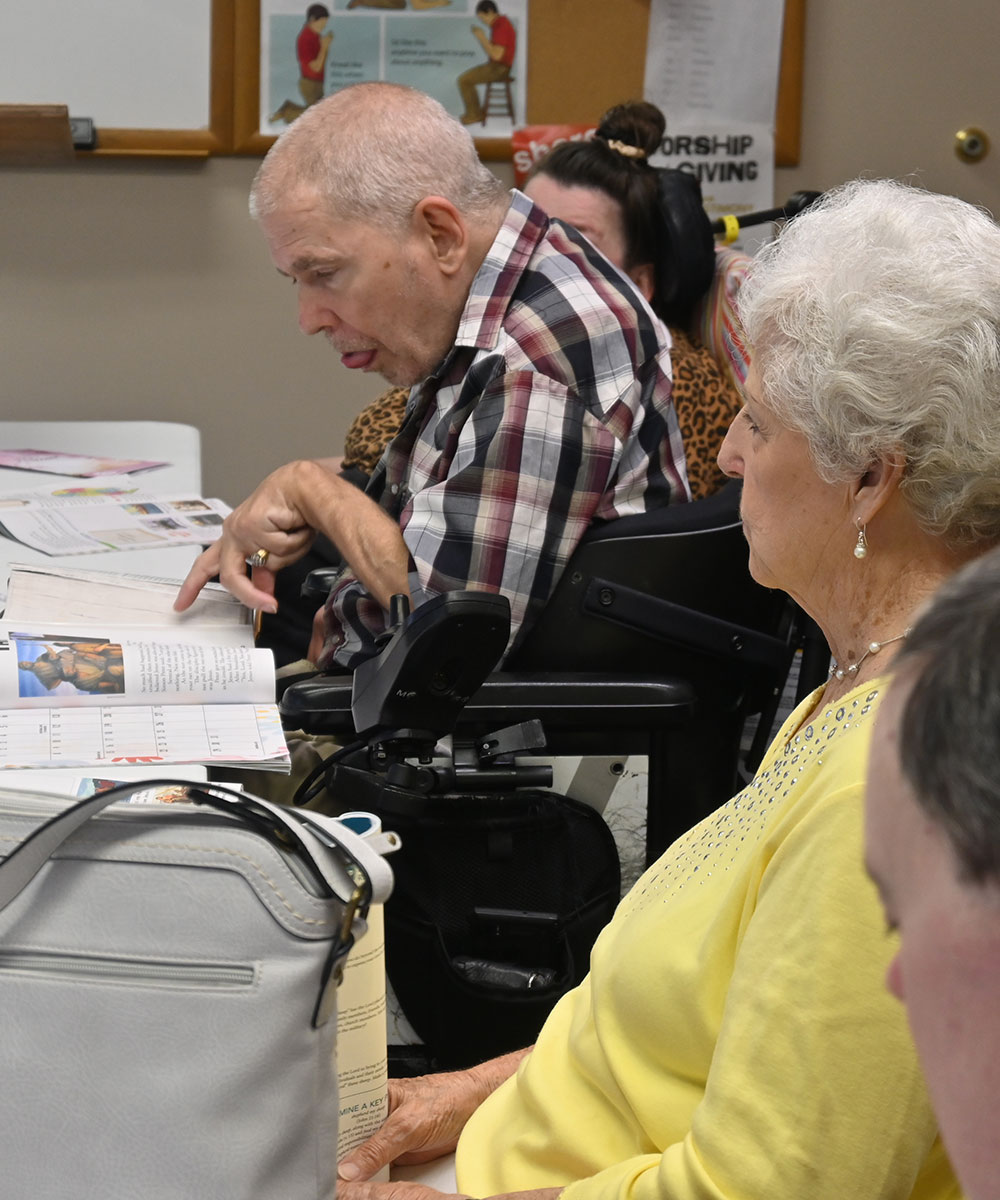 Have questions before you visit?